The statue above shows two soldiers helping each other "Climb to Glory," the motto of our Army's 10th Mountain Division. This is located in Memorial Field in Fort Drum, Watertown, New York.
My brother, Sgt. Jon, was so proud when he was accepted into the 10th Mountain Division, as that was his first unit of choice.
As a gold star sister, I am honored that each year Fort Drum has a Remembrance Ceremony in honor of their fallen soldiers.
This year's events began with a gold star family breakfast in the Leray Mansion.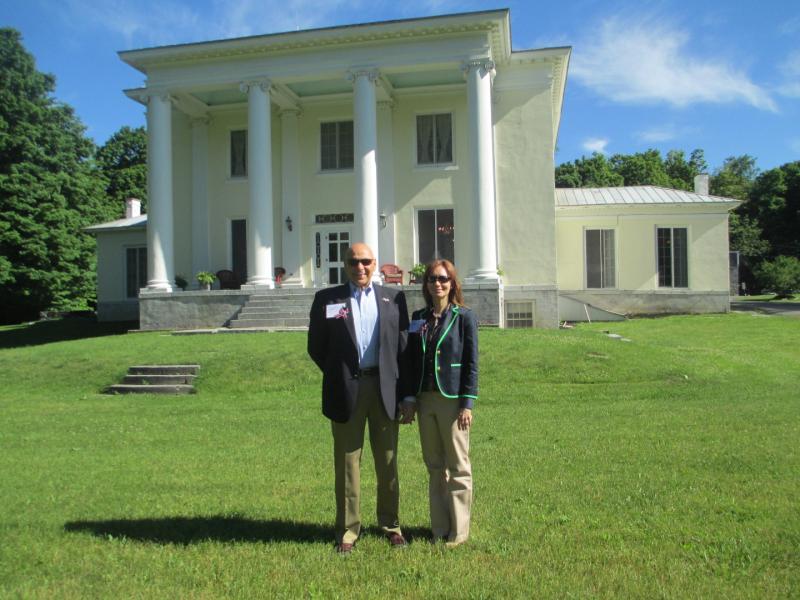 Then the family members, most of which have formed close bonds to each other, traveled to Memorial Field where the ceremony took place.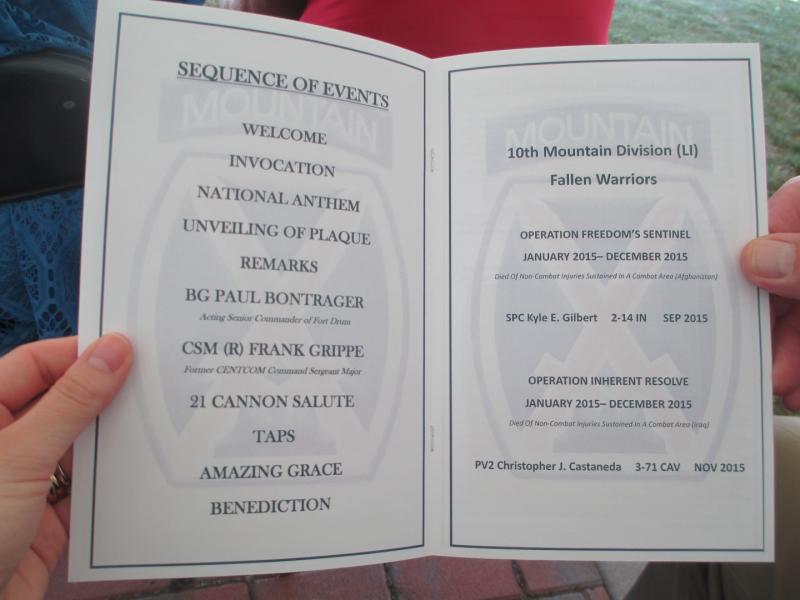 After the observance, we began our yearly ritual to see the bricks placed on the path leading to the statue. The names of the two soldiers who were in the same vehicle as Jonny are placed next to his brick.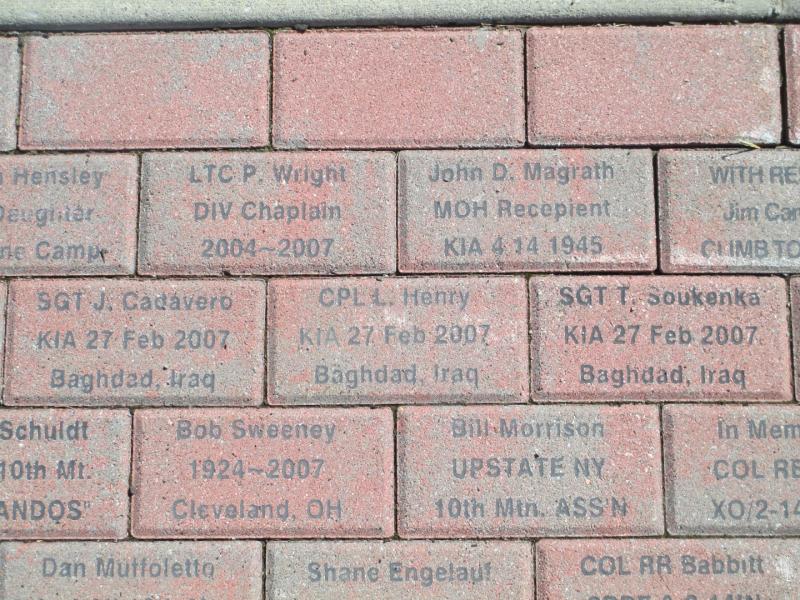 In a large arc going across Memorial Field are bronze plaques that contain the names of all the fallen soldiers. We always go to the one with Jon's name to pay our respects. (His name is on the left, third from the bottom).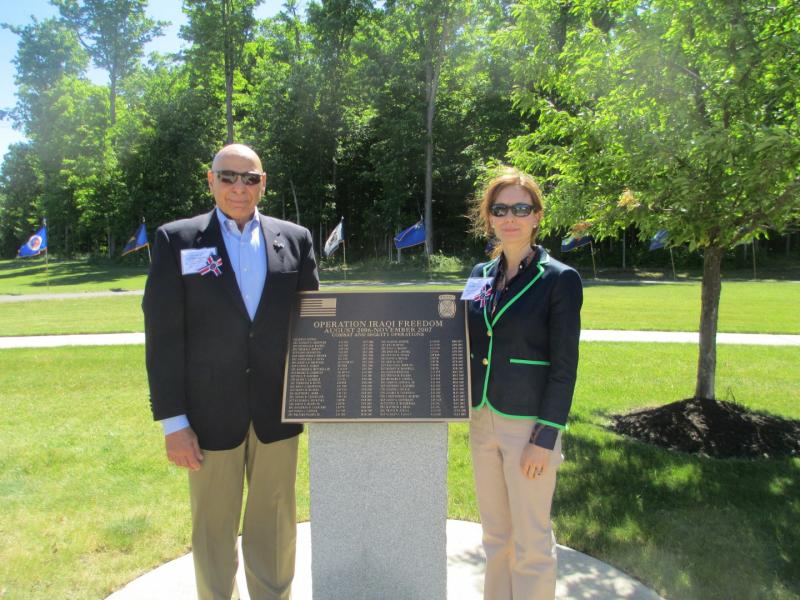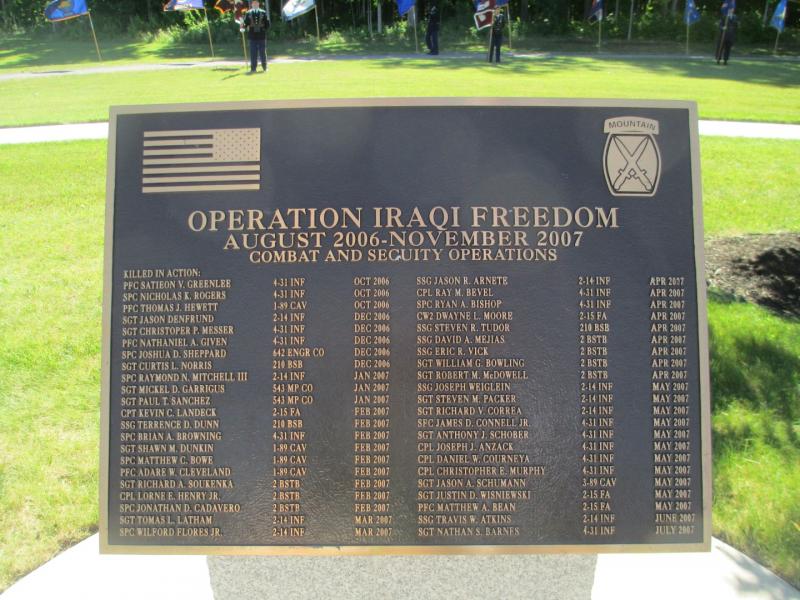 We then traveled to the 2nd Battalion headquarters to view a memorial for fallen soldiers belonging to that team. Sgt. Jon's portrait is on the far right side.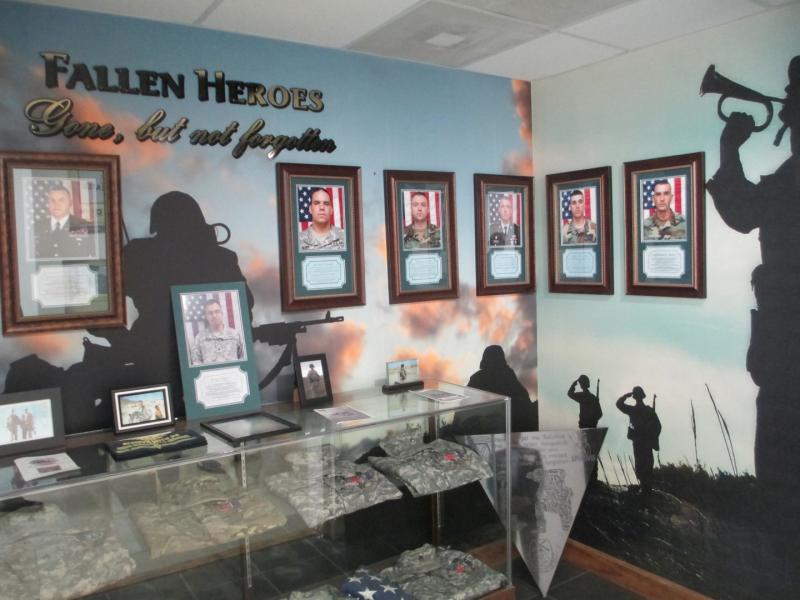 Below is the most recent bronze plaque in Memorial Field, in remembrance and honor of the two soldiers from Fort Drum who passed from earth into heaven this past year. May God's peace be with the family and loved ones of Specialist Kyle Gilbert and Private 2nd Class Christopher Castaneda.