"Gentlemen, please seat your ladies and then seat yourselves."
Those words began a 153-year-old tradition at the Union League Club in New York City, which has existed since 1863 and counts several former United States presidents as members.
On the evening of June 9th, Charles and I attended a black-tie gala there in honor of the Army's 241st Birthday. This event was hosted by
Army Week
, a charity organization that helps both veterans and those still in uniform.
It was an elegantly traditional affair.
The most touching moment of the evening came soon after the gentlemen pulled out the chair for their ladies.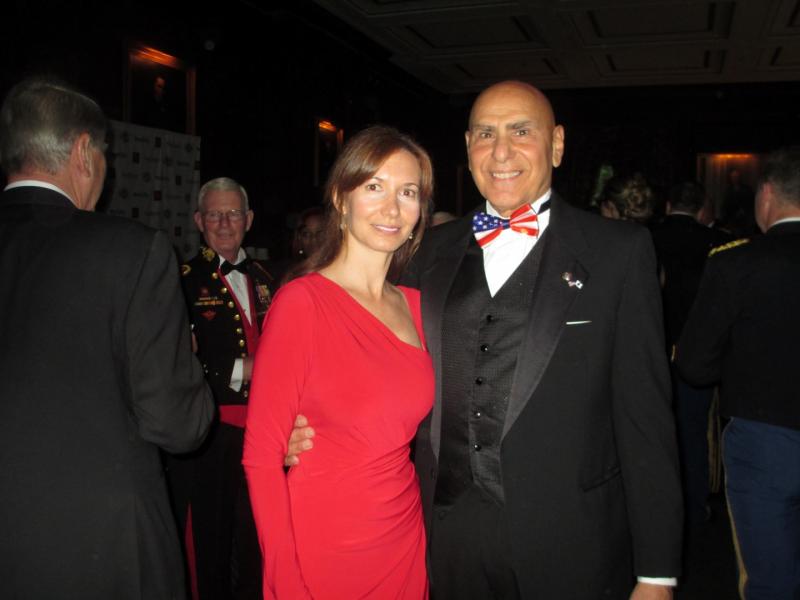 The toasts began, and the last toast was for fallen soldiers. For all the toasts prior, either wine or sparkling cider was drunk. But for our fallen heroes, the goblets were exchanged for those containing water only, in a special honor.
Gold Star Families were seated together. When the Master of Ceremonies recognized us at the start of the program, the entire ballroom erupted into applause and then a standing ovation for everyone seated at our table.
The event was filled with camaraderie, from the military members to civilian patriots to the gold star families.
A special thank you goes to Jen Wilson, the COO of Army Week, who organized such a lovely evening.