It was Charles's birthday on Friday, June 3rd, and to celebrate he and I went to Atlantic City for the weekend.
That may initially seem like a strange choice because Husband and I don't gamble, or drink, or go to nightclubs. So what exactly were we doing there?
We were there for a show. Well, actually, it was a fight.
Charles is a huge mixed martial arts (MMA) fan. For those unfamiliar with this sport, MMA has two opponents fight each other in an octagon-shaped cage. The sport is a mixture of martial arts, boxing, and wrestling. And it can be brutal.
The event we saw was intense. Blood was spilled. In one of the eleven match-ups, one of the waiting medical teams had to carry out a mixed martial artist on a stretcher after he got a knee kick to his head.
I have absolutely no interest in MMA. But it was Charles's birthday, and I wanted the day to be very special for him.
During the entire four hour experience, there were no eye rolls from me. There were no impatient sighs. There was no checking of the time on my mobile phone.
When you choose to love someone, you need to choose to ACT with love toward them.
Love is showing up and acting excited when your romantic partner wants you to participate in something that you don't like, because you want them to have a special day. Love is being cheerful and patient even when you're bored.
Before we left the Tropicana Casino and Resort where we stayed, Charles and I explored their section called "The Quarter." This is an indoor two-story avenue lined with shops and restaurants.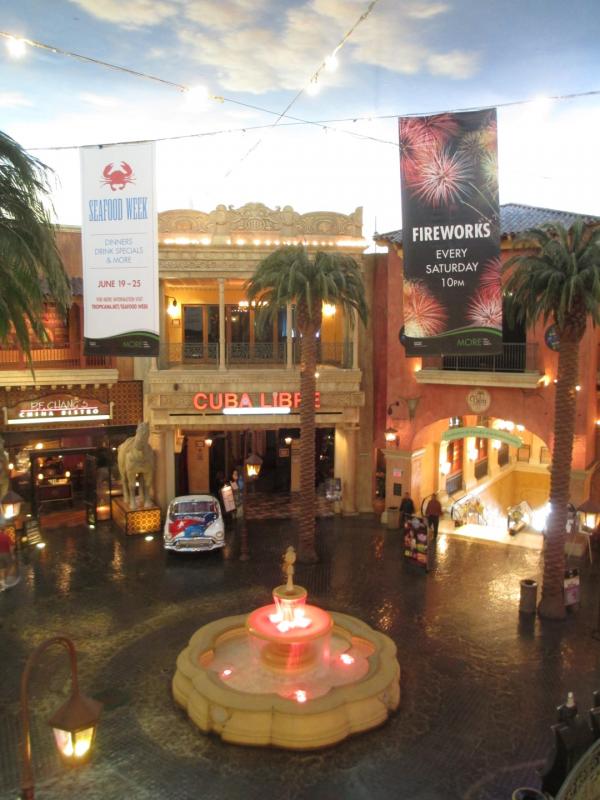 To my surprise, Husband gently led me inside Swarovski.
"Honey, I appreciate you being such a good sport and going with me to the MMA fight," he told me. "Please pick out a few things for yourself, as a special gift from me to you."
I adore Swarovski. I went through every display case twice before I decided on my purchases.
During the excessively long time I examined every sparkly item there, Charles had no eye rolls, impatient sighs, or checking of the time on his mobile phone.
Because love is being cheerful and patient even when you're bored.