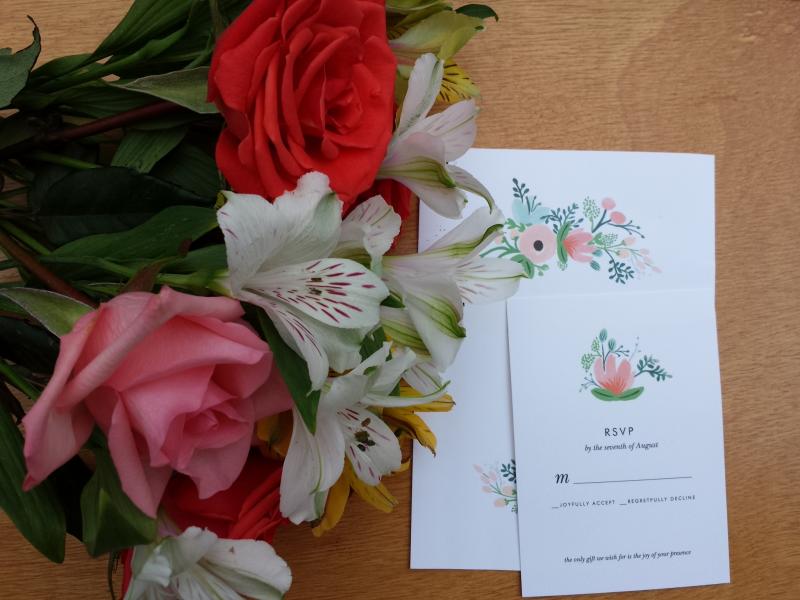 Charles and I were both thrilled when we received this wedding invitation in the mail last week. (I have blocked out the name of the couple in respect of their privacy.)
Our soon-to-be married friends attended our August wedding together three years ago, and we are SO happy that now we will be attending their August wedding!
The first thing that Charles and I did was say a quick prayer for our friends, that they will have a wonderful engagement and that God will help them as they plan their special day.
Then I immediately went into my closet to decide what dress I wanted to wear (I admit that was silly since there is still plenty of time to think about those things). :)
What makes this wedding especially special is that it will be an "encore" wedding for both parties.
I greatly admire people who are brave enough for an encore union - a second, third, or more marriage - because they are strong enough to take a love risk despite a past divorce, death of a spouse, or whatever disappointment occurred.
Taking a second (or more) chance on love is such a beautiful and inspiring thing to do.
I recently read for the first time the quote below from Dr. Martin Luther King, Jr.:
"Faith is taking the first step even when you don't see the whole staircase."
Although this quote is not specifically about relationships, it is inspiration to have faith in new beginnings of all kinds. As the classic song says, "Love is lovelier the second time around."